Prof. Dr. med. Heinz Theres
---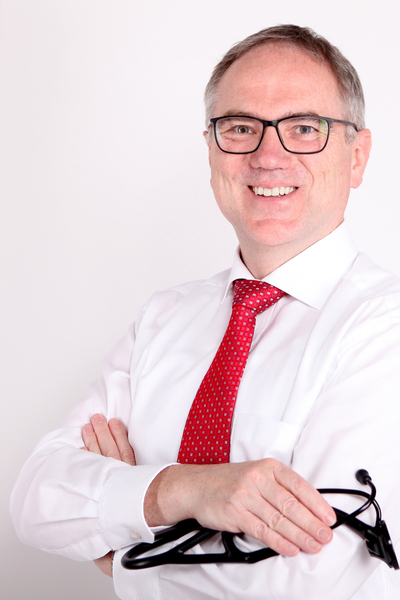 Curriculum vitae
Prof. Dr. med. Heinz Theres (born in 1961), completed his studies in human medicine in Münster, Freiburg and Munich. He began his medical career in 1987 at the Klinikum r.d. Isar in Munich. Since 1992 he is working at the Charité. He has published more than 70 papers in international scientific journals. After his habilitation in 2001, he was appointed professor in 2008.
He received a comprehensive cardiovascular training and also has extensive experience in prevention / rehabilitation (he led a specialist department for more than 9 years)
Medical qualifications:
Specialist in Internal Medicine
Additional name: Cardiology and Intensive Care
Additional qualification: Special Rhythmology (DGK)
Clinical focus:
Medical care in the field of internal medicine and cardiology
Check-up examinations (internistic-cardiological)
Treatment of patients after a heart attack and / or cardiac surgery (heart valve / bypass surgery)
Treatment of patients with cardiac arrhythmias (atrial fibrillation, cardiac pacemaker)
As part of his work as head of cardiology in Evangelisches Krankenhaus Hubertus, Prof. Theres performs cardiac catheter procedures (ablation, coronary angiography).
In Charité he still teaches medical students.
Prof. Theres is committed to improving care of heart attack patients (Chairman of the Berlin-Brandenburg Heart Attack Register) and is a member of the leading Cardiological societies (including DGK / ESC)
He is the father of 2 adult children
Languages: German, English (US Medical Examination (ECFMG))